Welcome to the Barbour County Senior Center!
Welcome to the new home of the Barbour County Senior Center website.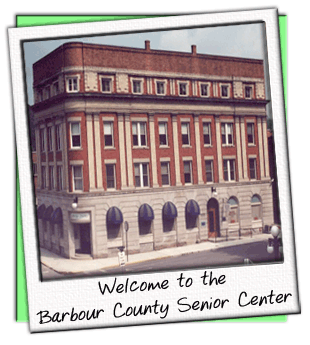 Nestled in the Appalachian Mountains in the heart of North Central West Virginia, Barbour County Senior Center is situated in the scenic city of Philippi. From the colorful autumn foliage to the sparkling streams and gorgeous waterfalls, the area is truly magnificent. For over thirty years Barbour County Senior Center has used this natural setting as a backdrop for a full range of senior services and opportunities.
Photo Courtesy of Sam Santilli.
Drop by for a Visit!  It's YOUR Senior Center!
Barbour County Collectible Plaques
The Barbour County Courthouse.
approximately 5" x 7"
Barbour County was carved from parts of Randolph, Harrison and Lewis counties, Virginia, in 1843. Philippi, the county seat, was originally called Anglin's Ford and later known as Booth's Ferry. The first land battle of the Civil War was fought in this town. Union troops occupied the first courthouse during the Civil War and from its cupola floated the first battle flag of that war. In February 1903, the present courthouse replaced it. It was constructed of Hummelstown stone and the upper portions of the windows are adorned with stained glass. - $15.00
---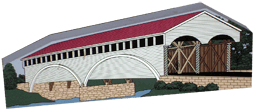 The Philippi Covered Bridge
approximately 3" x 9"

Collectible plaque of the longest Two-Lane Covered Bridge still in use on a federal highway. Erected in 1852, it served the North and South during the Civil War, has survived floods, ice jams, and damage from trucks for 141 years. Restored in 1991, Philippi, WV. - $12.00